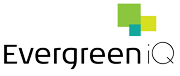 This is a legal agreement ("Agreement") between you and Evergreen iQ, a division of Evergreen Consulting Group, LLC ("EiQ"), the owner and developer of #.EiqEngage.com and all branch domains. By registering for any service provided on #.EiqEngage.com you become a client ("Client") and you agree to be bound by the terms (the Terms") of this Agreement as long as you remain a Client. IF YOU DO NOT AGREE TO THE TERMS, PLEASE DO NOT REGISTER FOR ANY #.EiqEngage.com SERVICE. The Terms are subject to change at any time, effective upon notice to you.
1. General.
Welcome to #.EiqEngage.com. As part of our service, Evergreen iQ provides you with information and other computer services subject to the terms of this Terms of Service Agreement. Upon notice published through the service, EiQ may amend or modify these Terms of Service at any time. Use of this site signifies your agreement to the Terms of Service.
2. Rights.
This site contains material, which is derived in whole or in part from EiQ and other sources and is protected by international copyright, trademark and other intellectual property laws. You may not modify, copy, reproduce, republish, upload, post, transmit or distribute in any way any material from this site including code and software. You may download material from this site for your personal, non-commercial use only, provided you keep intact all copyright and other proprietary notices.
3. License.
By posting messages, uploading files, inputting data, or engaging in any other form of communication through this service, you are granting EiqEngage.com a royalty-free, perpetual, non-exclusive, unrestricted, worldwide license to: use, copy, sublicense, adapt, transmit, publicly perform or display any such communication; and sublicense to third parties the unrestricted right to exercise any of the foregoing rights granted with respect to the communication. The foregoing grants shall include the right to exploit any proprietary rights in such communication, including but not limited to rights under copyright, trademark, service mark or patent laws under any relevant jurisdiction.
4. Limitation of Liability.
Under no circumstances, including, but not limited to negligence, shall EiQ, its subsidiary, and parent companies or affiliates be liable for any direct, indirect, incidental, special or consequential damages that result from the use of, or the inability to use EiqEngage.com materials. You specifically acknowledge and agree that EiQ is not liable for any defamatory, offensive or illegal conduct of any user. If you are dissatisfied with any material, or with, any of EiQ's terms and conditions, your sole and exclusive remedy is to discontinue using the EiqEngage.com website. In addition, EiqEngage.com may allow you to purchase different types of products and services online that are provided by third parties. EiQ is not responsible for the quality, accuracy, timeliness, reliability or any other aspect of these products and services. Your use of this site also signifies your release of EiQ and its affiliates from any damages that you incur, and agree not to assert any claims against them, arising from your use of these products or services.
5. Bulletin Boards, Forums, Discussion Groups and Chat Rooms.
This service may include bulletin boards, forums, discussion groups and/or chat rooms ("bulletin boards") which allow feedback and/or real-time interaction between users, EiQ and/or third parties. EiQ does not control the messages, information or files delivered to any bulletin boards. It is a condition of your use of the bulletin boards and this Web Site that you do not:
A. Restrict or inhibit any other user from using and enjoying the bulletin boards.
B. Post or transmit any unlawful, threatening, abusive, libelous, defamatory, obscene, vulgar, pornographic, profane or indecent information of any kind, including without limitation any transmissions constituting or encouraging conduct that would constitute a criminal offense, give rise to civil liability or otherwise violate any local, state, national or international law.
C. Post or transmit any information, software or other material which violates or infringes upon the rights of others, including material which is an invasion of privacy or publicity rights or which is protected by copyright, trademark or other proprietary right, or derivative works with respect thereto, without first obtaining permission from the owner or right holder.
D. Post or transmit any information, software or other material which contains a virus or other harmful component.
E. Post, transmit or in any way exploit any information, software or other material for commercial purposes, or which contains advertising.
You understand that EiQ has no obligation to monitor any bulletin boards. However, EiQ reserves the right at all times to disclose any information as necessary to satisfy any law, regulation or governmental request, or to refuse to post or to remove any information or materials, in whole or in part, that in EiQ's sole discretion are objectionable or in violation of these terms and conditions.
You further understand and agree that EiqEngage.com may provide social media services that will allow its users to interact in open and/or private forums, for which you are solely responsible for your actions and decisions if you decide to share your personal information and meet those people. You understand that EiQ does not perform psychological testing or background checks on the individuals who may use the EiqEngage.com services. You understand and agree that you must take all reasonable precautions before meeting others through the service provided by EiQ, which includes, but is not limited to: exchanging e-mail first before giving out any personal information and meeting in a public place.
6. Privacy.
Unless the user informs us otherwise, EiQ reserves the right to use and to disclose to third party vendors user information (e.g. username and e-mail address) for purposes such as providing users with information about products and services. EiQ may also send email communications to the user with special offers, notices, and other information. If the user does not wish to be included in such uses, the user must send an e-mail or a letter requesting to be taken off any lists of information that may be used for these purposes or given or sold to third-party vendors.
Mail request to:
Evergreen Consulting Group
c/o Evergreen iQ
14845 SW Murray Scholls Drive
Suite110, PMB #513
Beaverton, OR 97007
or e-mail requests to dawn.kenney@evergreen-efficiency.com.
7. Disclaimer
EiQ has provided links and pointers to Internet sites maintained by third parties. Neither EiQ, its parent or subsidiary companies nor their affiliates operate or control in any respect any information, products or services on these third-party sites. The materials in this site and the third-party sites are provided "as is" and without warranties of any kind either express or implied. To the fullest extent permissible pursuant to applicable law, EiQ disclaims all warranties, express or implied, including, but not limited to, implied warranties of merchantability and fitness for a particular purpose. EiQ does not warrant that the functions contained in the materials will be uninterrupted or error-free, that defects will be corrected, or that this site, including bulletin boards, or the server that makes it available, are free of viruses or other harmful components. EiQ does not warrant or make any representations regarding the use or the results of the use of the materials in this site or in third-party sites in terms of their correctness, accuracy, timeliness, reliability or otherwise.
8. AIA Certificates
Although EiQ may provide AIA certificates for the completion of certain courses on the site, EiQ does not guarantee that the certificates will be free from errors or immediately available for download after completion. EiQ does not store user certificates once they have been made available to the user to download. You (and not EiQ) assume the responsibility of downloading any certificates, including their maintenance, repair or correction. EiQ may attempt to send your course completion certificates to AIA on your behalf, however, EiQ cannot send your certificate if you do not provide your AIA account number in your profile.
9. Convenience and Information Only.
By merely providing access to the EiqEngage.com, EiQ does not warrant or represent that: (a) the Content is accurate, complete, up-to-date or current; (b) EiQ has any obligation to update any Content; (c) the Content is free from technical inaccuracies or typographical errors; (d) that the Content does not infringe on the intellectual property rights of any third party; (e) that the Content is free from changes caused by a third party; (f) your access to the Web Site will be free from interruptions, errors, computer viruses or other harmful components; and/or (g) any information obtained in response to questions asked through, or postings made on, the Web Site is accurate or complete. Your access to EiqEngage.com is only valid while your sponsoring agency has a valid and current agreement with EiQ; this means your access to EiqEngage.com may go away should your sponsoring agency terminate its agreement with EiQ, and EiQ may not be to retrieve your account data, including username, password and account history.
10. Termination.
This agreement is effective until terminated by EiQ at any time without notice. In the event of termination, you are no longer authorized to access the protected areas of this site or any bulletin boards. The restrictions imposed on you with respect to material downloaded from the site and bulletin boards, the disclaimers and limitations of liabilities set forth in this agreement, shall survive.
11. Entire Agreement; Amendments.
This Terms of Service Agreement constitutes the entire agreement between EiQ and you with respect to the subject matter contained herein and supersedes all previous and contemporaneous agreements, proposals and communications, written or oral. EiQ may amend or modify this Terms of Service Agreement or impose new conditions at any time without prior notice. Such amendments and modifications shall be effective immediately upon notice thereof which may be given by means including, but not limited to, posting on EiqEngage.com. Any use of the service by you after such notice shall be deemed to constitute acceptance by you of such amendments, modifications or new conditions.
12. Governing Law.
This agreement shall be governed by and construed in accordance with the laws of the State of New Jersey without giving effect to any principles or conflicts of law.
13. Severability.
If any provision of this agreement shall be unlawful, void or for any reason unenforceable, then that provision shall be deemed severable from this agreement and shall not affect the validity and enforceability of any remaining provisions.
14. Certification.
You certify that you are at least 18 years of age and that your answers to the registration materials on EiqEngage.com will be truthful. In accessing and using EiqEngage.com, you understand and agree that basic information concerning you, given to EiqEngage.com, may be published on the website for others to view along with your User ID; however, your name,address and e-mail address will always be kept confidential.
Reminder: These terms and conditions constitute a legal agreement between you and Evergreen Consulting Group, LLC.